The super penthouse — converted from the old water tower — set the record for the highest price ever paid for a DTLA loft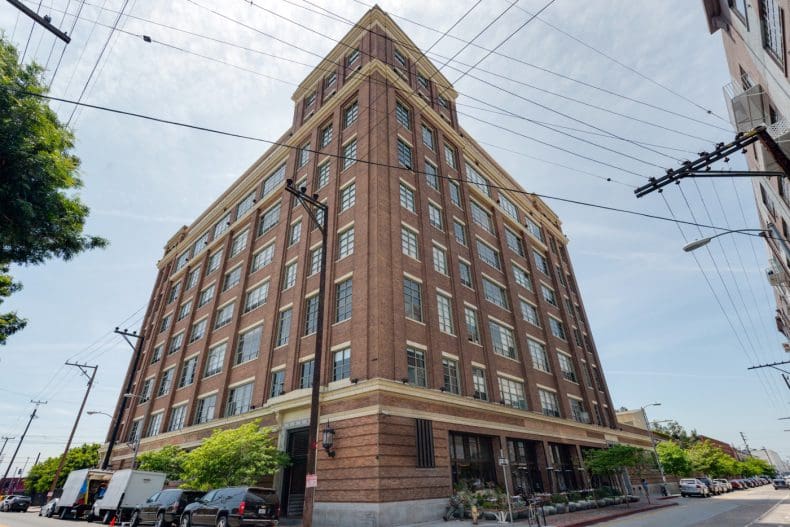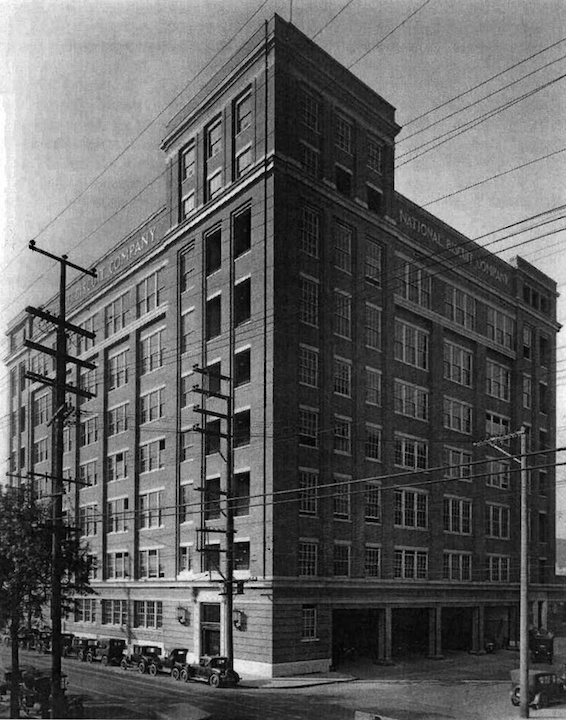 The National Biscuit Company (Nabisco) built its West Coast Headquarters in 1925 and sold the property in the 1960's. When the developer entity purchased it, the 180,000 square foot warehouse was less than 40% occupied. There was no parking, no green space, substandard fire-life-safety systems and only 19 people working in the building. The property had an assessed value of $2.4 million.
Working with architect Aleks Istanbullu, the entity developed a program for the conversion of the building that included transforming the loading dock into a French-style bistro and replacing storage sheds that were adjacent to the main structure with a 12,000 square foot garden and in-ground, 75 foot saline swimming pool. By reworking the basement and adding exterior decking, the team was able to provide on-site parking for 154 vehicles. After a concerted search, the building's original 1924 plans were located and used to carefully restore and embellish the architectural heritage of the structure. Swinerton, the general contractor, completed the project on time and on budget.
Despite the economic downturn, all 104 live/work units sold out within 1 year. The super-penthouse, which was converted from the old water tower, set the record for the highest price ever paid for a downtown loft. Nearly 30 new businesses and close to 150 jobs were located in the building. The bistro space, operated by Church & State, has become a destination restaurant, whose success has opened the path for many other fine restaurants to consider the Arts District a culinary destination, and today it enjoys one of the best collections of quality restaurants in the city. The renovation of the National Biscuit Company building was honored by the Los Angeles Conservancy, and the building was deemed an Historic Cultural Landmark by the Cultural Heritage Commission of the City of LA in 2007.