A secluded complex of 4 warehouses nestled between the River and the 7th Street bridge — home to award-winning Bestia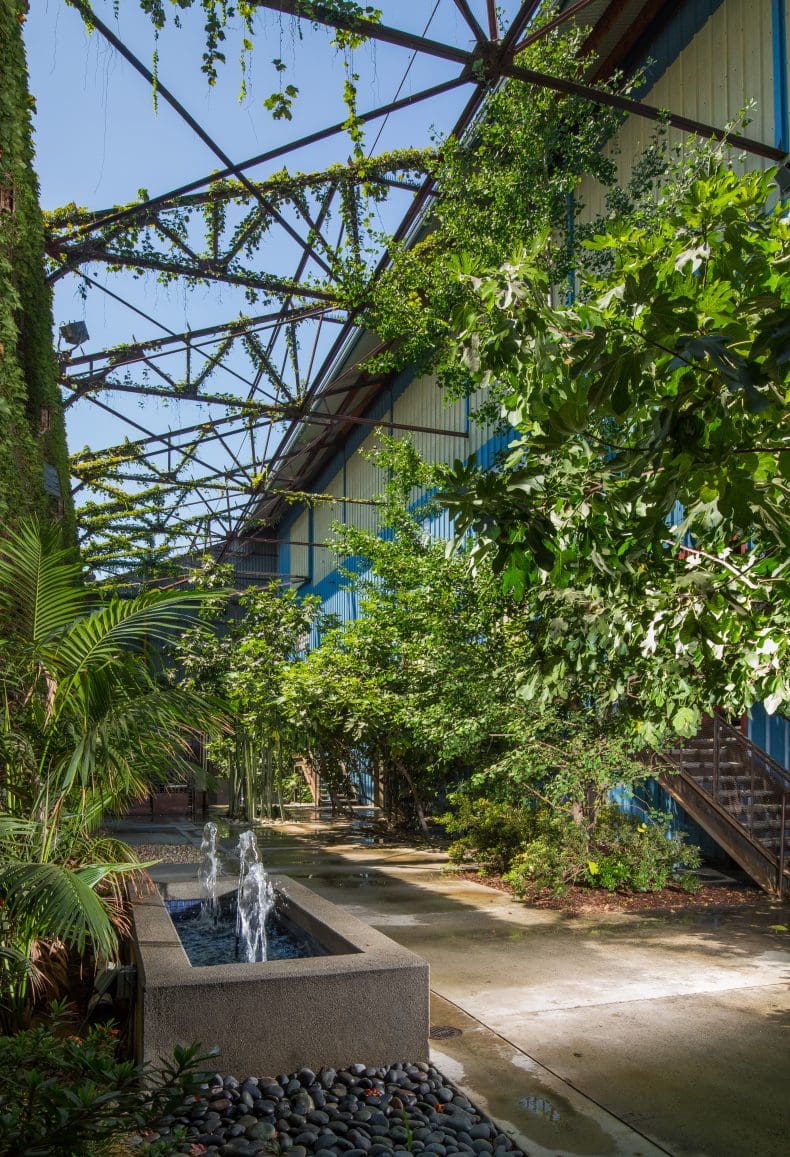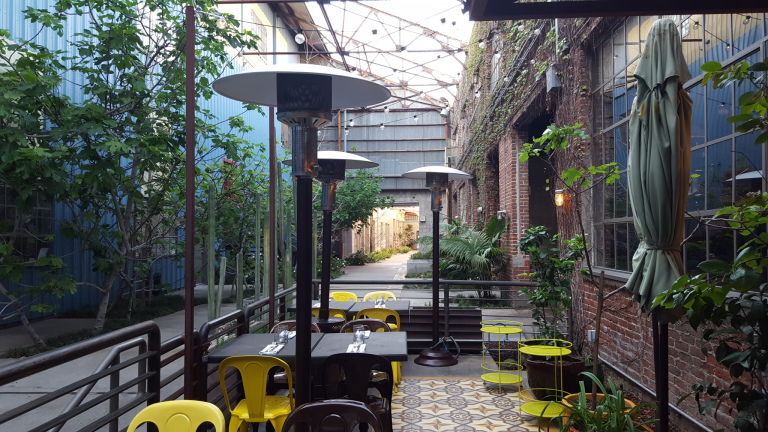 A collection of four separate industrial buildings located between Santa Fe, Seventh Place and the LA River, the project was original conceived by a previous developer who secured $32 million in financing from EastWest Bank to convert the structures into 78 live/work condominium lofts. Facing both the challenges of the financial crisis and organizational deficiencies, the project was taken from the original developer by the mezzanine lender, Phoenix Housing. The lender and EastWest then engaged in a protracted legal skirmish and the partially completed project sat idle for over two years. The development entity purchased the first trust deed from EastWest when the bank tired of the legal morass. Phoenix proved unwilling to negotiate an amicable resolution and the entity was forced to navigate a year-long court action. 
Within days of obtaining the title, the entity's construction team was deployed and activity resumed on the site. Building permits had expired, but the developer entity was able to call on the good will it had established with the Department of Building and Safety, and new permits were issued on an expedited basis. The entitlement process, which included the CUP necessary for the sale of alcohol, was successfully completed in less than 6 months. Unable to secure bridge financing at the height of the financial meltdown, the entity deployed its own capital. Linear City Development functioned as its own general contractor. The remediation and build-out was finished within one year of the time the entity assumed control of the property, and was fully leased within two months.
The Linear City Development philosophy is founded on the belief that urban housing cannot exist in a vacuum; meaningful placemaking must include complimentary services that activate the street and provide the tenants with a culture of amenities and community. Consistent with that philosophy, although the project was on the outskirts of the Arts District, the developer entity elected to change 5 of the lofts that were previously entitled back to commercial space, to use for 2 separate and distinct restaurants. The move raised an eyebrow with just about any developer that heard it, as residential use seemed the lowest risk during the recession. Careful planning of the restaurant space and a long search for the perfect chef-centric operator resulted in the opening of Bestia, already a definitive LA restaurant, and one of America's best. 7+Bridge is also home to Bread Lounge, one of DTLA's favorite bakeries.