Winner of the 2017 AIA Award for Adaptive Reuse!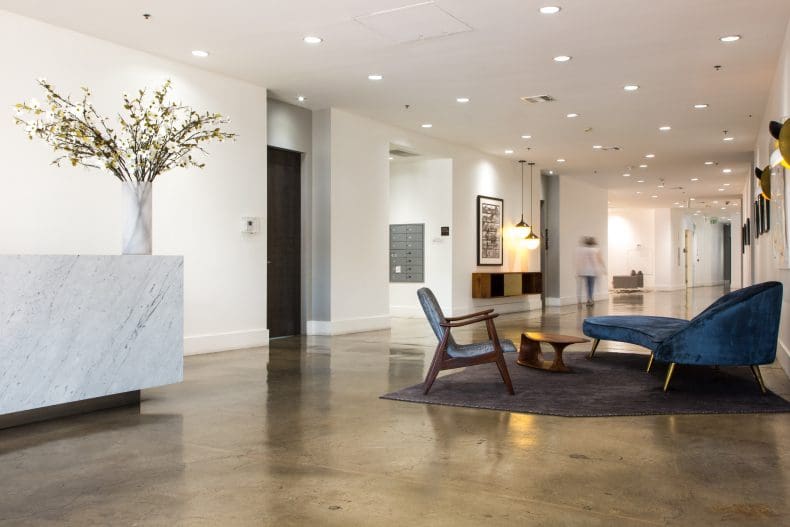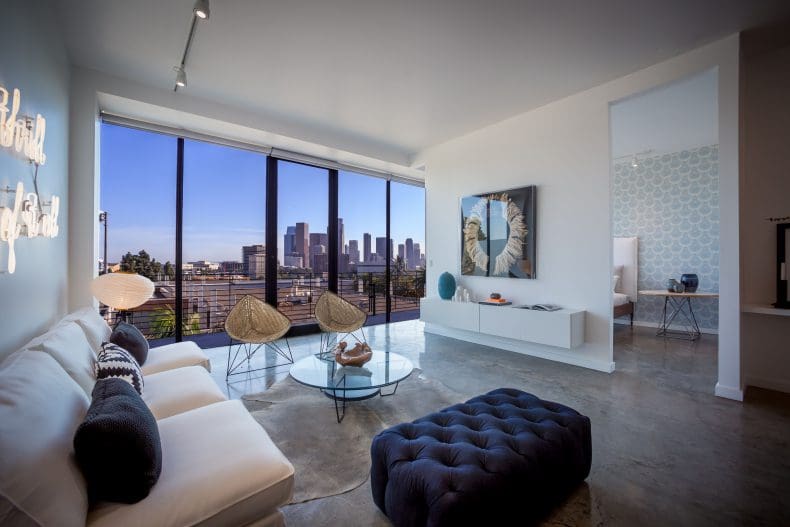 The original Metropolitan Water District Headquarters occupies an entire city block on famed Sunset Boulevard. The main structure was designed in 1963 by William Pereira, and an 8 story, 120,000 square foot office tower was constructed to Pereira's design in 1973. The entire campus bears the distinct, mid-century design that distinguishes other Pereira structures including the original LA County Museum of Art, CBS Television City and the TransAmerica building in San Francisco.
The MWD moved out of the Pereira campus in 1993 and the buildings were eventually sold to Holy Hill Community Church, who converted the low rise section, but subdivided the parcel with the aim to convert the tower to a standalone senior housing development. Though the air-rights subdivision was completed and entitlements obtained, the church members who were to develop the tower failed to do so and sold the building to a developer who obtained permits to convert the building to 71 market rate apartments. The Church sued the developer over parking issues and, though the developer prevailed in court, the protracted legal battle and the collapse of the real estate market pushed the developer to sell the building. After a few failed attempts, the developer entity seized the opportunity to acquire this unique structure, complete with entitlements and permits.
To regain momentum after almost 20 years of neglect, the developer entity paid for the asset in cash and started construction with funds out of pocket, as all lenders were extremely cautious considering the building's complicated history. Construction financing was later secured from PNC Bank. Working with architect David Lawrence Gray, plans were reconceived to create more useable space, add a ground level restaurant/café and increase the energy efficiency of the building. Turning the lights on in a building that for decades sat vacant, obscured by graffiti, and establishing the beautiful modern diner, Winsome, in an old basement mechanical room were some of the Principals' favorite moments in their careers. The project ignited a number of other developers to create places along Sunset Boulevard with attention to pedestrian oriented uses on the ground floor.
The Elysian offers a variety of floor plans and features high ceilings, large balconies, floor to ceiling windows with remote controlled Mecho shades, top quality Italian cabinetry, energy efficient, top-of-the-line appliances and polished concrete floors. The penthouse level offers spectacular, two-story lofts with soaring twenty-foot glass walls that reveal unrivaled views of the city. The Elysian offers on-site electrical vehicle charging stations free of charge for tenants, as with all of our residential properties.
View available units and apply here!